About Daniel Financial Group
Kevin D. Daniel, CRPC®
President & Financial Coach
Working in the financial management industry since 1998.
Kevin graduated from the University of Central Arkansas in 1997 with a degree in Business Management with an emphasis in Finance. In 1998, Kevin began his mission to provide the best insurance services to his community by providing life insurance to seniors. From the very first day, Kevin realized that client service was the key to running a successful business.
Soon after starting his own business, Kevin realized helping retires was his life's passion. Since those first years, Kevin has added new products to include Health Insurance, Medicare Options, Long Term Care Insurance, Disability, and Annuities. He has also obtained his Series 65 securities license, and opened his own Registered Investment Advisory firm in 2011. Kevin's original specialty working with retires is particularly important in today's uncertain economic times. His "Retirement Workshops" offer some of the most up-to-date information on Social Security Planning, Medicare, Long Term Care Options, Estate Planning, Income Planning, and Nobel Prize winning concepts on Investments.
At Daniel Financial Group, helping you achieve your vision for retirement is our number one goal. We work closely with you to objectively assess your individual retirement strategy, and help provide solutions tailored to your needs. Daniel Financial Group are proud to be independent financial professionals.
The Daniel Financial Group Core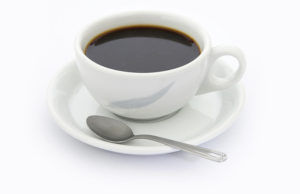 We take a personal approach and offer a high level of service paired with years of experience, comprehensive resources and support, objective and in-depth knowledge. Through our dedication to service, Daniel Financial Group creates value for our clients resulting in innovative retirement solutions that cater to their individual needs, goals and vision.
If you would like to have a conversation about your retirement strategy, please contact us online or call our office at (501) 588-3564. We have an office in  Little Rock and can schedule a time and location that's convenient for you.  There's absolutely no cost or obligation.